Afrovibes x ZAM: how we made it – African artists center stage from De Balie TV on Vimeo.
Like what you see? Support us in creating exceptional stories for change. Scan the QR code and become a friend of ZAM!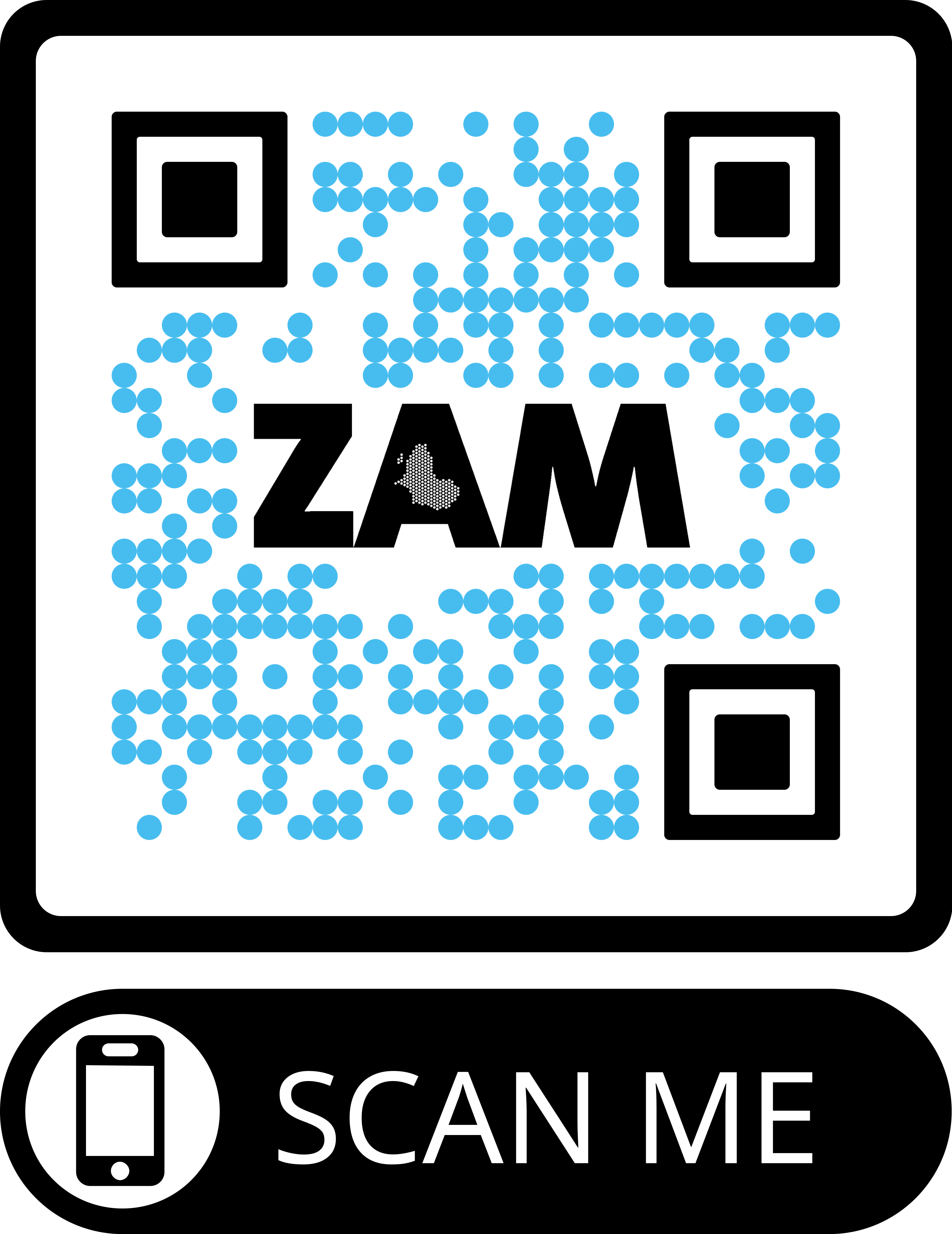 *
Forget about borders, visa restrictions and Fort Europe! Join us on Friday 8th of October for a special ZAM / Afrovibes festival programme.
How We Made It – African Artists Centre Stage
With hosts Ikenna Azuike & Ms Aba. Participating artists: Trixie Munyama, Lisette Ma Neza, Jelili Atiku and Babah Tarawally. A collaboration between ZAM, Afrovibes & De Balie. This programme is a prelude to Smeer, a dance performance by Trixie Munyama.
Watch our programme via live stream above, or even better, join us in real life! There are still tickets available.
Info & Tickets How We Made It | Info & Tickets Smeer
Can't wait? Check out a little of what's to come...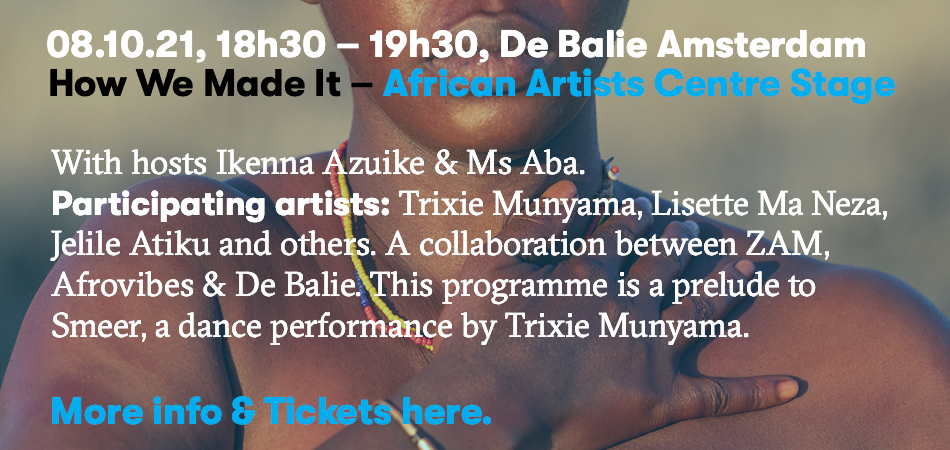 Afrovibes Festival 2021
At the upcoming 2021 Afrovibes Festival performing and visual artists from Tanzania, Mozambique, Nigeria, Uganda, South Africa, Zimbabwe, Namibia, and the Netherlands will be centre stage in dozens of shows in Amsterdam, Utrecht, Rotterdam. and Den Bosch.
Issues like climate change, border control, migration, and Black Lives Matter are turning the world upside down. Today, African artists are exploring these watersheds, anticipating immense changes. How will our future look? How does our past define tomorrow? Afrovibes 2021, starting on 28 September, celebrates the power of change with dance, theatre, spoken word, music, fashion, and visual arts.
ZAM will participate in this year's event with a special show in collaboration with De Balie in Amsterdam.
All about the festival here.