How a photograph stains your brain
The persons on the wall are fat and thin, tall and short, sporting shaved heads and fountains of braids. Each individual pair of solemn eyes bores right through you. These are Zanele Muholi's portraits of the black South African gay, lesbian, bisexual and transgender community. A 'visual activist', as Muholi calls herself, she uses photography to 'claim a space that is now vilifying and degrading us.'
In documenting a community and a movement, in encouraging growth and assertion, she doesn't call the individuals in the portraits 'subjects', but 'participants.' "The word 'subjects' implies a relationship of domination and subjection; a hierarchy with the photographer at the top and the subject at the bottom. But that is not what this is about. It's them, their person, their true self in the photo. They are survivors. The fact that they exist makes them survivors."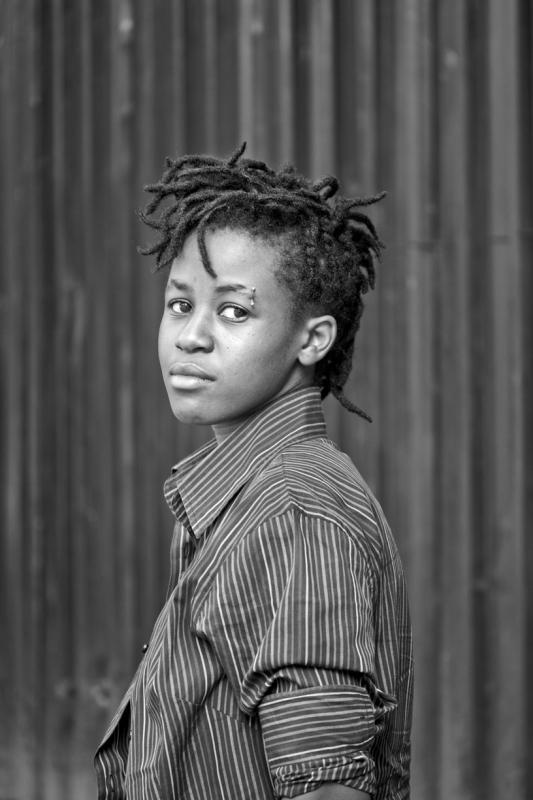 Alternately a photographer, archivist, filmmaker, writer and educator, Muholi doesn't talk so much of 'art' as of work. Her mission is a 'duty to document' the reality of the day-to-day experiences of black lesbians and others in the 'queer' community in South Africa. Her latest exhibition, fo(u)nd, opened on 6 September 6, 2013 at the Prince Claus Fund Gallery in Amsterdam, is dedicated to the memory of Duduzile Zozo, 26; the victim of a brutal sexual assault that killed her before Muholi had the chance to add her to the archive. "My work is about reclaiming space: a space that is now vilifying and degrading us. I am asserting the right to exist, the right to be counted and legitimized as a human being. Every voice counts. Every portrait is a life story."
Fighting invisibility
As a South African, Muholi has acutely experienced how oppressed people have been and often still are reduced to invisibility by the dominant power in society. The apartheid system ensured that white privilege and tourism could travel the highways, visit one another and go on holiday without ever having to actually see a black ghetto. Similarly, inside communities, gender oppression reigns and "women can be punished for speaking out. Straight women, too, get raped and beaten." The third layer is homosexuality. "You can be killed for being who you are."
She cites security as her top concern after finding funding. So far, five black lesbian women known to Muholi have been murdered after suffering 'curative rape', claimed by perpetrators – one did so in an interview with Muholi herself – to 'show the victim that she is a woman'. Muholi: "All rape is meant to disempower you, to break you. But 'curative rape' goes even further. It is meant to turn you into something you are not." A wall at the Prince Claus Fund office in Amsterdam shows paragraphs from stories of 'curative' rape, narrated by survivors.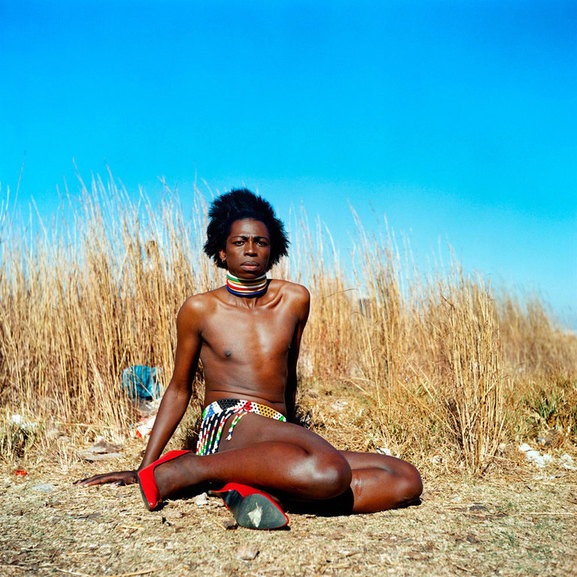 Because of the risks, all her portrait participants must be 18 and sign consent forms. "Most hate crimes are perpetrated by friends or acquaintances, so I refuse to feature closeted lesbian women". In this atmosphere, the support of family and close friends is essential. Her 22-year-old nephew acts as driver and bodyguard on shoots; her videographer who has been accompanying her to document funerals in the community is 'like family'. "Yes, I am scared. But this is what I do, this is my mission. I cannot not do it. It is not a lifestyle. It is a life."
A work that is becoming
Featured prominently at the 2013 Venice Biennale, appointed Honorary Professor of the University of the Arts in Bremen, Germany, and - just announced – a Laureate of the Prince Claus Fund, Muholi is more recognized internationally than inside her own country. "In South Africa, my work is only becoming. We have a constitution that allocates equal rights to all. But it doesn't speak to many people, some people don't understand what it means. You have to have imagery that speaks to these clauses so that people can visualize. That is what I am doing."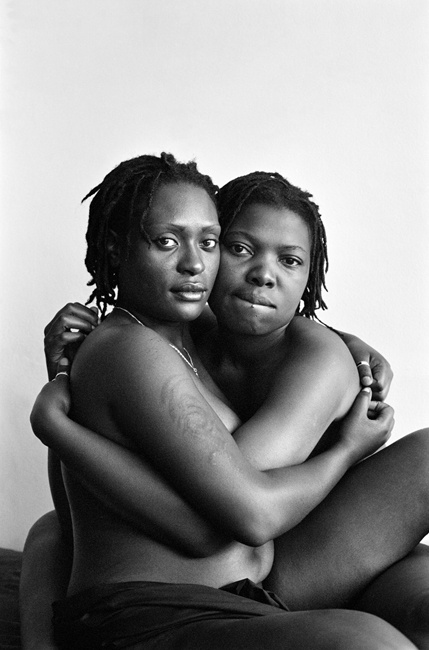 It has not gone without controversy. At a South African government-sponsored exposition in 2009, the then Minister of Arts and Culture Lulu Xingwana, left abruptly and later characterized Muholi's work as "immoral, offensive, and contrary to nation-building." Muholi formed the non-profit media activist collective Inkanyiso, in which she works with fellow activists, in the same year as a way to help others document their day-to-day reality through photography and other methods of storytelling. "Whether it is about church, school, or a funeral. And they read each other's stories." Personally however, she prefers photography over writing because "you can't ignore a photograph. It disrupts your peace. It stains your brain. I wish everybody had a camera."
Fo(u)nd, was displayed from 6 September to 15 November, 2013 at the Prince Claus Fund Gallery, Herengracht 603, 1017 CE Amsterdam. Find information about the exhibit and Muholi's most recent award at http://www.princeclausfund.org/.
Inkanyiso can be found at http://inkanyiso.org