On 6 February, 2022, Kenyan writer and opinion maker Yvonne Adhiambo Owuor will deliver the 3rd ZAM Nelson Mandela Lecture. The lecture is part of a rich cultural programme with dance, music, spoken word and video: #ImagineMandela-Live! This programme will be announced soon.
#ImagineMandela-Live!
6 February, 2022, 15h30, International Theatre Amsterdam.
Cultural programme and Nelson Mandela Lecture by Yvonne Owuor.
Buy your ticket(s) here.
[Text in Dutch below]
Owuor won the Jomo Kenyatta Prize for Literature with her debut novel Dust. Her novel The Dragonfly Sea was published in 2019 and received much impressive international acclaim. In 2003, Owuor won the Caine Prize for African writing for her story Weight of Whispers about an aristocratic Rwandan refugee in Kenya. The story was originally published in Kwani?, the literary magazine launched by the late Kenyan writer Binyavanga Wainaina after he won the Caine Prize in the previous year. In 2004, Owuor was awarded the Woman of the Year (Category Arts, Heritage) for het contributions to the arts in Kenya.
Owuor studied English at Kenyatta University, before taking an MA in TV/Video development at Reading University. She also obtained an MPhil, Creative Writing from the University of Queensland, Australia. From 2003 to 2005 she was the Executive Director of the Zanzibar International Film Festival.
Owuor is an acclaimed social commentator and public speaker. She has delivered several TedX lectures. The writer excels in the art of connecting personal experiences and observations with the major issues of our time in a very accessible way. She is a born storyteller. The idea of self-determination is key to her thinking, driving her aversion to what she calls 'the economy of pity.' Driven by a longing for a world beyond them-and-us, Owuor will address themes such as the new normal in a (post) corona era, black lives matter, the climate crisis and the growing gap between haves and havenots, in a coherently interlinked ZAM Nelson Mandela Lecture.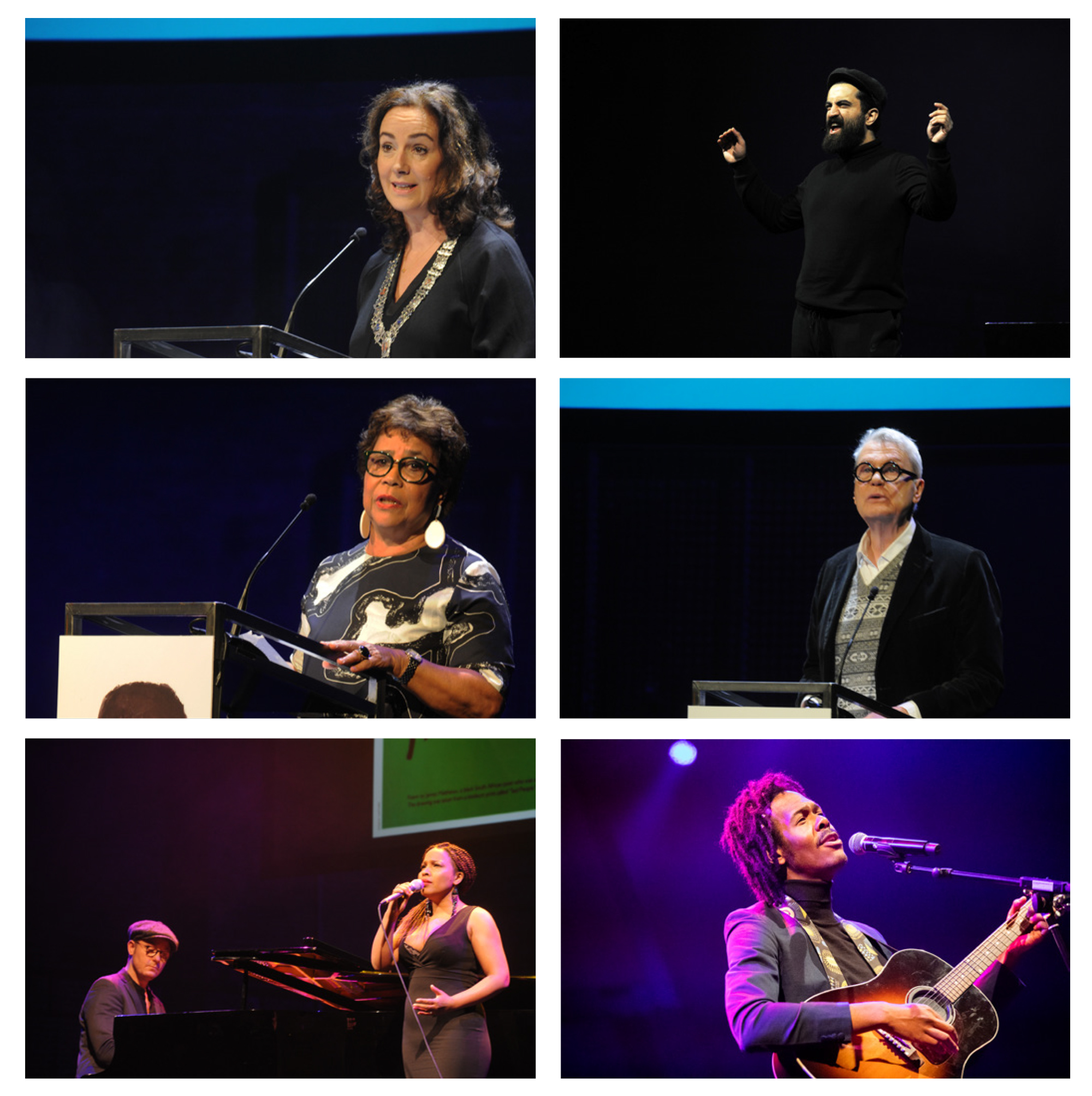 #ImagineMandela-Live is an initiative of ZAM in collaboration with the International Theatre Amsterdam and the City of Amsterdam and with the support of the Nelson Mandela Foundation (Johannesburg).
Patrons: Femke Halsema, Conny Braam, Mpho Tutu, Marjan Goslings, Zakes Mda, Adriaan van Dis, Hennah Draaibaar | Ambassador: Boris Dittrich

The programme will be livestreamed. It is not yet clear whether an audience will be able to attend in ITA. We will announce shortly when registration and ticket sales will start.
The inaugural ZAM Nelson Mandela Lecture was delivered in February 2019 by South African writer Sisonke Msimang. In 2020, Nigerian writer Elnathan John was the keynote speaker at the 2nd edition in March 2020 of the ZAM Nelson Mandela Lecture.
ZAM is rooted in the solidarity movements with the struggles against Apartheid and colonialism.
*
Een wereld van vrijheid, gelijkwaardigheid en recht | Ideeën, ervaringen, perspectieven
De 3e editie van de Nelson Mandela Lezing zal worden uitgesproken door de Keniaanse schrijfster en opiniemaker Yvonne Adhiambo Owuor. De lezing maakt deel uit van een breder cultureel programma vol dans, muziek, spoken word en video: #ImagineMandela-Live! Dit programma wordt binnenkort bekendgemaakt.
Owuor won met haar debuut roman Dust de Jomo Kenyatta Prize for Literature. Haar roman The Dragonfly Sea verscheen in 2019 en werd internationaal geprezen. In 2003 won Owuor de Caine Prize for African writing voor haar verhaal Weight of Whispers, waarin een aristocratische Rwandese vluchtelinge in Kenia centraal staat. Het verhaal werd oorspronkelijk gepubliceerd in Kwani?, het literaire tijdschrift dat door wijlen de Keniaanse schrijver Binyavanga Wainaina werd opgericht die het jaar daarvoor de Caine Prize won. In 2004 werd Owuor de Vrouw van het Jaar (Categorie Kunst, Erfgoed) voor haar bijdragen aan de kunst in Kenia.
Owuor studeerde Engels aan de Kenyatta University, voordat ze een MA in TV/Video-ontwikkeling aan de Reading University haalde. Ze behaalde ook een Mphil, Creative Writing aan de Universiteit van Queensland, Australië. Van 2003 tot 2005 was ze uitvoerend directeur van het Zanzibar International Film Festival.
Owuor is een veelgeprezen sociaal commentator en spreker. Ze heeft verschillende TedX-lezingen gegeven. De schrijfster blinkt uit in de kunst om persoonlijke ervaringen en observaties op een zeer toegankelijke manier te verbinden met de grote vraagstukken van onze tijd. Ze is een geboren verhalenverteller. Het idee van zelfbeschikking staat centraal in haar denken, en is de drijfveer achter haar afkeer van wat zij 'de economie van het medelijden' noemt. Gedreven door een verlangen naar een wereld voorbij wij-en-zij, zal Owuor thema's aansnijden als het nieuwe normaal in een (post) corona tijdperk, Black Lives Matter, de klimaatcrisis en de groeiende kloof tussen haves en havenots, in een samenhangende ZAM Nelson Mandela Lezing.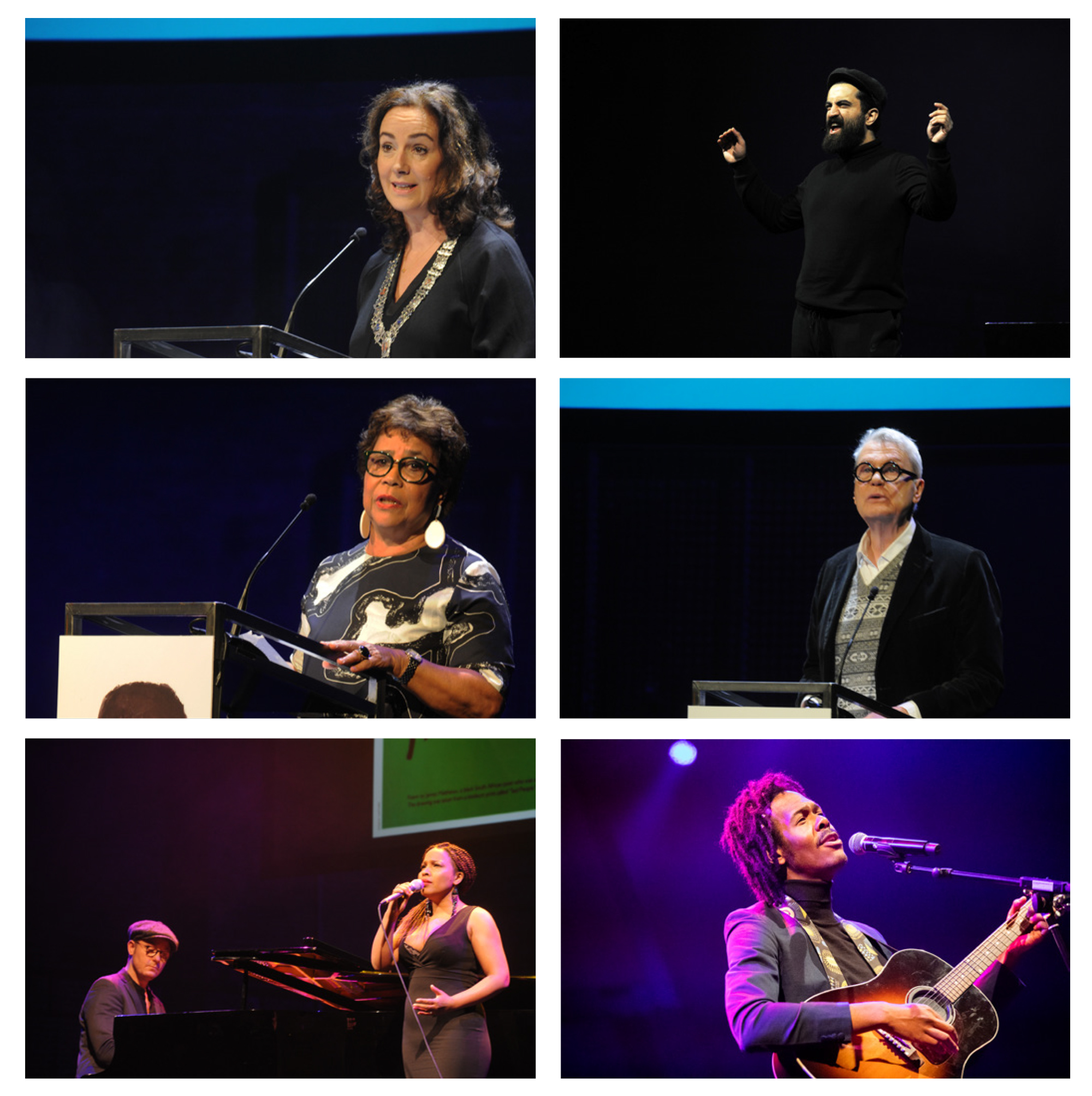 #ImagineMandela-Live is een initiatief van ZAM in samenwerking met het Internationaal Theater Amsterdam en de Gemeente Amsterdam en met steun van de Nelson Mandela Foundation (Johannesburg).
Comité van aanbeveling: Femke Halsema, Conny Braam, Mpho Tutu, Marjan Goslings, Zakes Mda, Adriaan van Dis, Hennah Draaibaar. | Ambassadeur: Boris Dittrich.

Het programma zal live worden uitgezonden. Het is nog niet duidelijk of er publiek in ITA aanwezig zal kunnen zijn. We zullen binnenkort bekendmaken wanneer de registratie en kaartverkoop van start gaan.
De inaugurele ZAM Nelson Mandela Lezing werd in februari 2019 uitgesproken door de Zuid-Afrikaanse schrijfster Sisonke Msimang. In 2020 was de Nigeriaanse schrijver Elnathan John de keynote spreker tijdens de 2e editie in maart 2020 van de ZAM Nelson Mandela Lezing.
ZAM is geworteld in de solidariteitsbewegingen met de strijd tegen Apartheid en kolonialisme.