We are standing in solidarity with African changemakers. Highlighting their stories and insights. Building a world beyond them and us. Join the movement!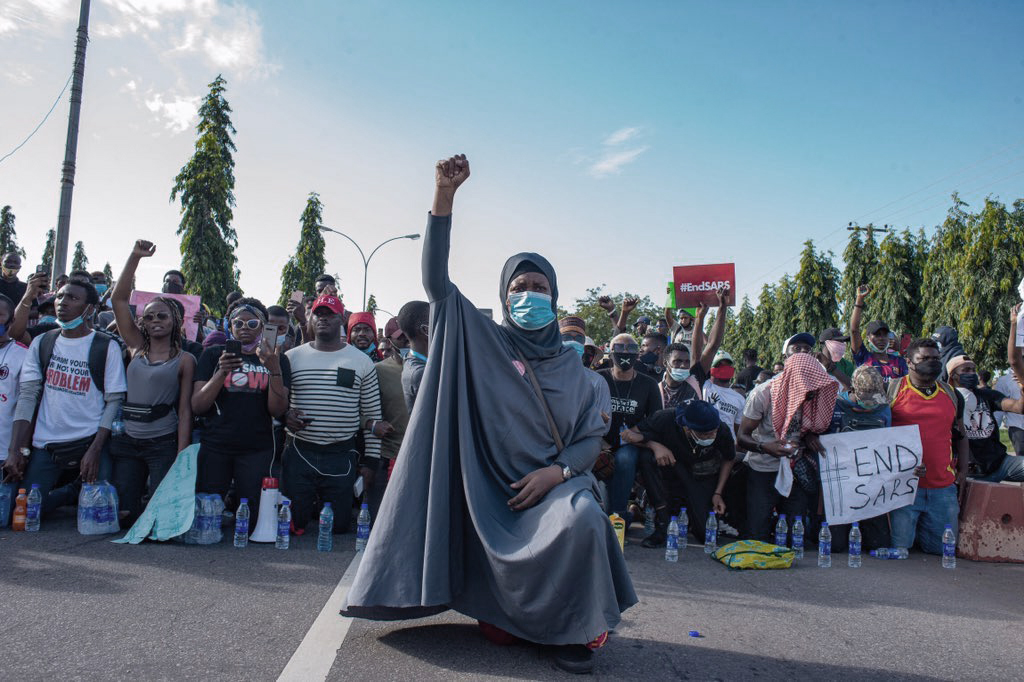 Meet Aisha Yesufu. She is one of the leaders of a rapidly growing protest movement in Nigeria. Young people want an end to structural police violence, abuse of power and corruption. Yesufu is fighting for a just future. "Don't put any ethnic or religious labels on me," she says. "Those are landmines."
It's not only Nigeria. Elsewhere on the African continent, protest movements are also taking to the streets. In Namibia, people demand and end to gender-based violence. In Uganda, activists campaign for free and fair elections. In South Africa, protesters rally against the theft of COVID-19 funds. In the streets of Zimbabwe, the Democratic Republic Congo and Kenya citizens march for change. Last year, a massive protest movement brought down the dictatorial regime in Sudan.
In these countries and the diaspora, activists, students, investigative journalists, artists and so many other creatives are taking the lead. Independent, willful and rebellious. After centuries of Western exploitation and decades of post-colonial self-enrichment, they want to establish a just society. They are the GoFix generation.
ZAM focuses on these changemakers. We do this in collaborations and events, such as the annual Nelson Mandela Lecture, and in multimedia publications. ZAM brings theír stories, perspectives and insights. Moving stories that inspire us. They evoke anger. They make us think and act.
Support ZAM. Together we reach out to bigger audiences and increase impact. Together we fix.
What can you do?
Make a donation here or a direct transfer to ZAM-net foundation, NL68 ASNB 0919 8332 84, BIC/SWIFT code: ASNBNL21, with the reference GoFix-21.
Share this post.
Are you based in the Netherlands? ZAM is an ANBI registered non-profit organisation. Your donation is tax deductible.