After almost two years of thinking, sketching, designing, discussing, writing and building, we were proud to offer a sneak preview of a new web application to members of the ZAM network at our studio on January 24th.
The project started with an idea by graphic designer Ruiter Janssen. As a man in his late twenties he was surprised - and ashamed – to find he knew so little about the Apartheid era in South Africa and its roots in Dutch and European ideologies. He found out that among friends a similar knowledge lacuna existed. Enter Janssen's  search through the history of Apartheid and his desire to share the findings with a wider public. The web application is the convincing result of this journey. Ruiter approached ZAM, and in particular Bart Luirink, to assist with the content of the web application. Afdeling Buitengewone Zaken (A/BZ) proved to be the perfect partner to build the application.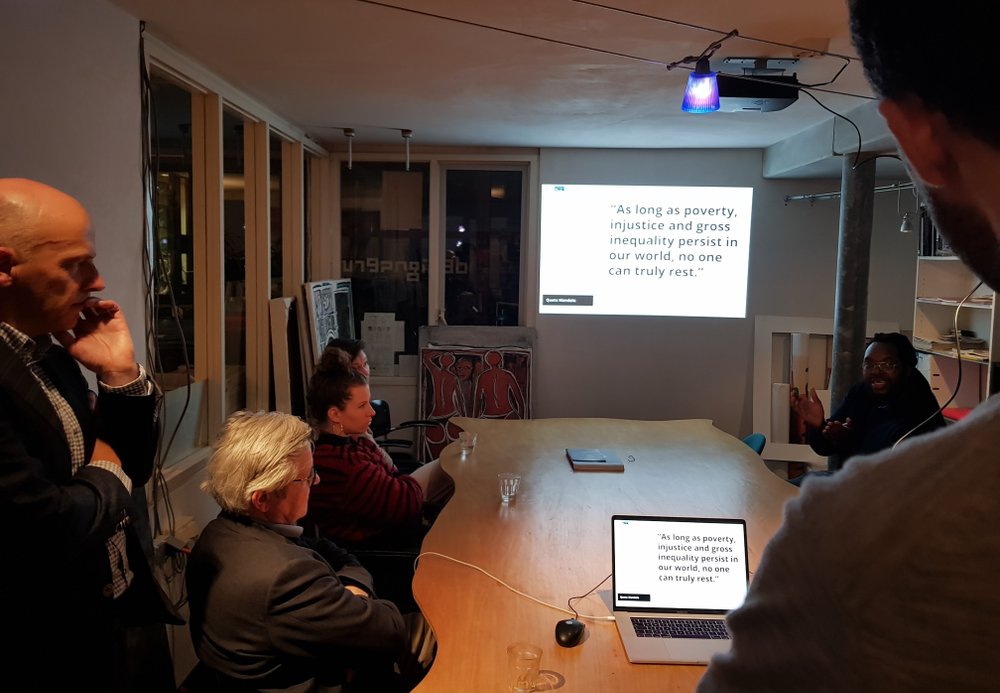 Friends and colleagues showed up to be part of the sneak preview. Comments were positive and constructive. It became clear that the web application bears a clear signature from the makers. Ruiter's visuals tell half the story, and the written text is factual, critical and focuses on the Dutch and European roots of the Apartheid system.
Apartheid Revisited will go on line on the 1st of March 2018. Watch this space!
Ruiter Janssen is a graphic designer. He works regularly for Dutch media such as the daily quality newspaper NRC and others. Infographics are his trademark. In 2016 he was awarded the Infographic Jaarprijs by the Beroepsvereniging van Nederlandse Ontwerpers (BNO).