The African Investigative Publishing Collective and ZAM's first two investigations -on failing malaria aid and the 'war on terror'- were met with interest worldwide. From the Global Investigative Journalism Network to Spanish, Swiss, German, Dutch, South African and United States-based colleagues and media houses, tweets, follow-up queries and co-publishing partnerships were received from all these.




'The Siren Call: how jihadi movements recruit their followers' has already been co-published by 'De Correspondent' in the Netherlands; it was 'liked'  22 times and 'shared' 40 times.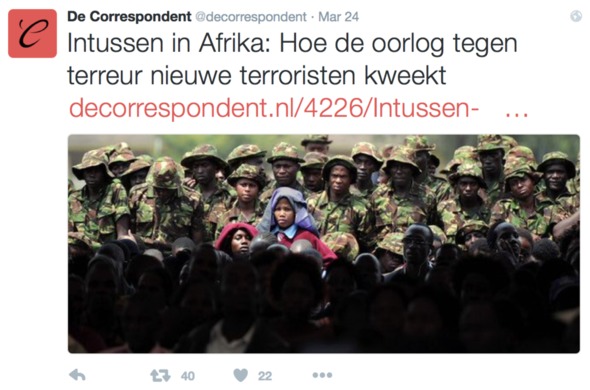 'Feeding the Parasites: how donors are setting the fight against malaria back' was co-published by Vrij Nederland in the Netherlands. In both cases, publications in other countries are on the cards, whilst other investigations have already been snapped up by the South African Mail & Guardian and Al Jazeera.

All the attention is well-deserved for the journalists who produced the investigations. They faced persistent stonewalling by authorities in all cases; threats in a majority of these; and in the case of Francis Mbala in the DRC even jailtime. (Read about their –and our- experiences in 'The Making of Uneasy Truths'.)