Artists engage with race and migration at ZAM Newsroom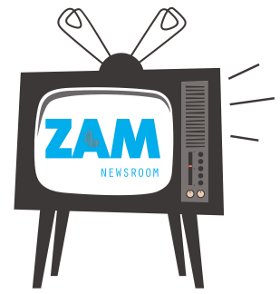 The event, held in partnership with Gallery 23, featured Zimbabwean artist Admire Kamudzengerere and his work in which race, cultural psychology, migration and gateways between the industrialized and developing world are major themes.  The location of the gallery, within a stone's throw of the Amsterdam harbour and the old colonial vessel displayed by the adjacent Dutch Shipping Museum, was strangely in tune with a major canvas by Kamudzengerere that displays current visa and passport numbers as the new 'vehicles' between continents and combines it with traces of soil from places transgressed. A torn Johannesburg phonebook, with Afrikaans entries and contacts for security companies, also features in the work.
Other works by Kamudzengerere displayed at the gallery were portraits, drawings and videos, the latter with chess- and other black-and-white themes that ask the viewer to interrogate the colours of the players as well as their own. The gallery also featured strongly coloured human images and metal animal sculptures by fellow Zimbabwean artists Gareth Nyandoro and Clarence Albert.
Visual artist Kemang wa Lehulere from South Africa and photographers Emidio Josine from Mozambique and Em'kal Eyongakpa also attended the event.  About 30 visitors, among whom journalists, curators and filmmakers, came to meet Kamudzengerere and the other artists, and listen to ZAM editor in chief, Bart Luirink, who presented a spoken piece from the ZAM Chronicle.
In the piece, titled 'Mandela is sitting up and looking around', Luirink expressed dismay at the narratives presently surrounding the anti apartheid struggle hero and former South African president. "He is sitting up and looking around, he opened his eyes, he has a lung infection, he is critically ill, he is critically ill but stable. Over the months Mandela has shrunk into medical communiques, into kidneys, a liver, life support. It is painful and embarrassing." Luirink ended with the expectation that Mandela's heritage and philosophy can perhaps only take centre stage again 'when he is gone.'
The next ZAM Newsroom, on 15 November, will feature multi-award winning Kenyan investigative journalist Kassim Mohamed.