If you're lucky enough to find yourself on the sunny streets of Amsterdam this summer, there are some treats in store! Two new exhibitions featuring work by African photographers await you, each exploring radically different visions of the world.
Huis Marseille plays host to The Beauty of the World so Heavy, a group exhibition in which four photographers with very diverse practices explore the sharpness and softness of earthly existence. This show marks the European debut of South African photographer Lindokuhle Sobekwa (Johannesburg, 1995), as well as his first museum exhibition. Sobekwa, who is exhibiting Umkhondo. Tracing Memory, is an exceptional talent following in the footsteps of great South African names like Santu Mofokeng and David Goldblatt. Like them he tackles large themes such as race, class and segregation through a personal lens, lending his work a startling intimacy. Photographer and mentor Mikhael Subotzky described the 'preternaturally talented' and admires in his work 'a vision and a sensitivity that is already uniquely his'. The exhibition offers an overview of all Sobekwa's projects, which are often long-term and on which he works in alteration. In Huis Marseille each series can be seen as an Umkhondo, a trace on the route.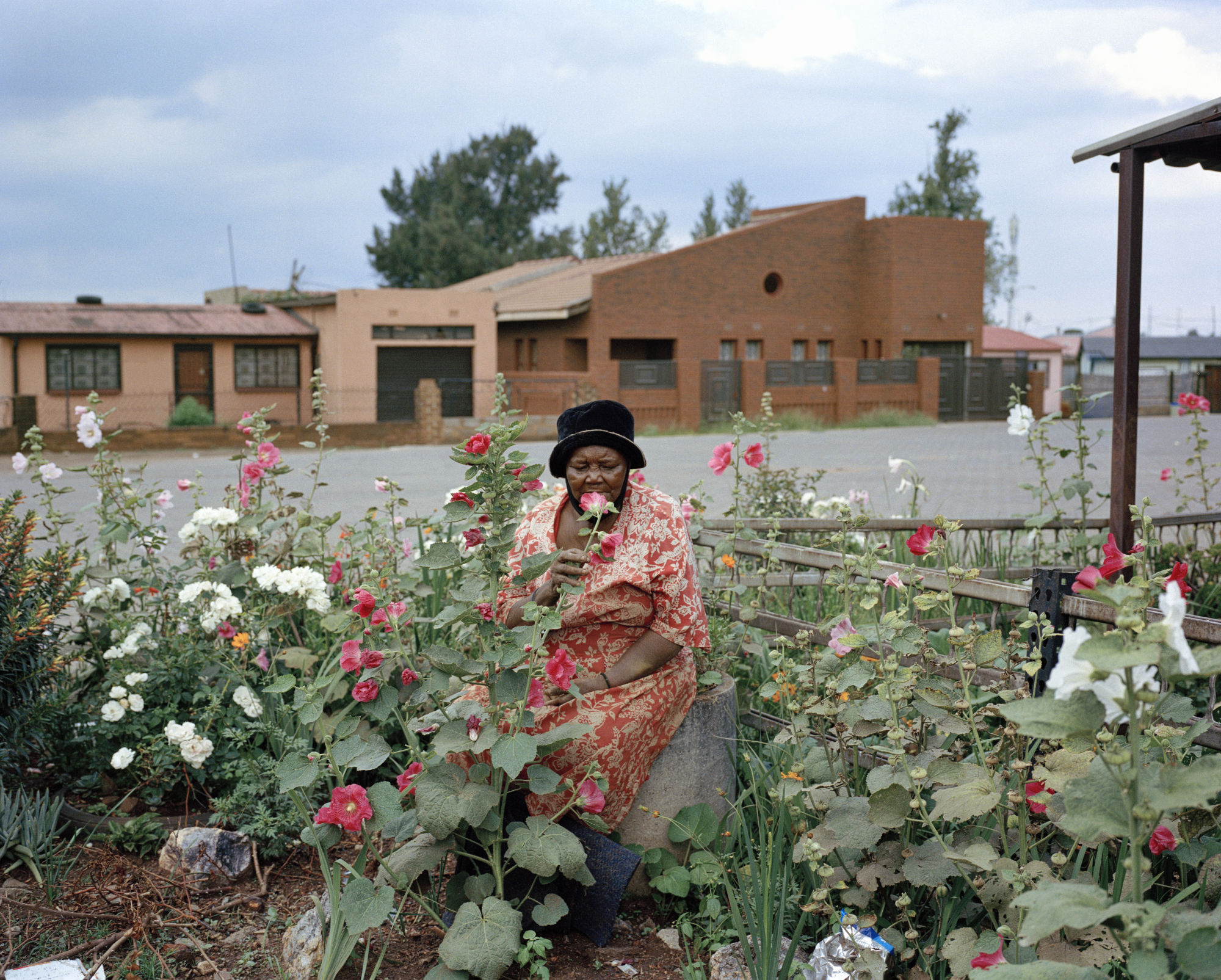 Alongside Sobekwa in the exhibition is Isivumelwano by Sabelo Mlangeni (Driefontein, 1980), a series of wedding portraits that he began to make almost 30 years ago, in 1994. That year was a turning point for post-apartheid South Africa as it was first able to elect a black majority government. Mlangeni describes his work as 'an enlargement of the systems in which we exist (and against which we rebel)'. The weddings that Mlangeni photographed – in churches, community centres, nature reserves and out-of-the-way spots – turned the rituals inherited from white weddings on their head. The photographs in Isivumelwano – a Nguni word meaning contract, agreement or alliance – are a testament to the power of love and the inherent beauty of daily life.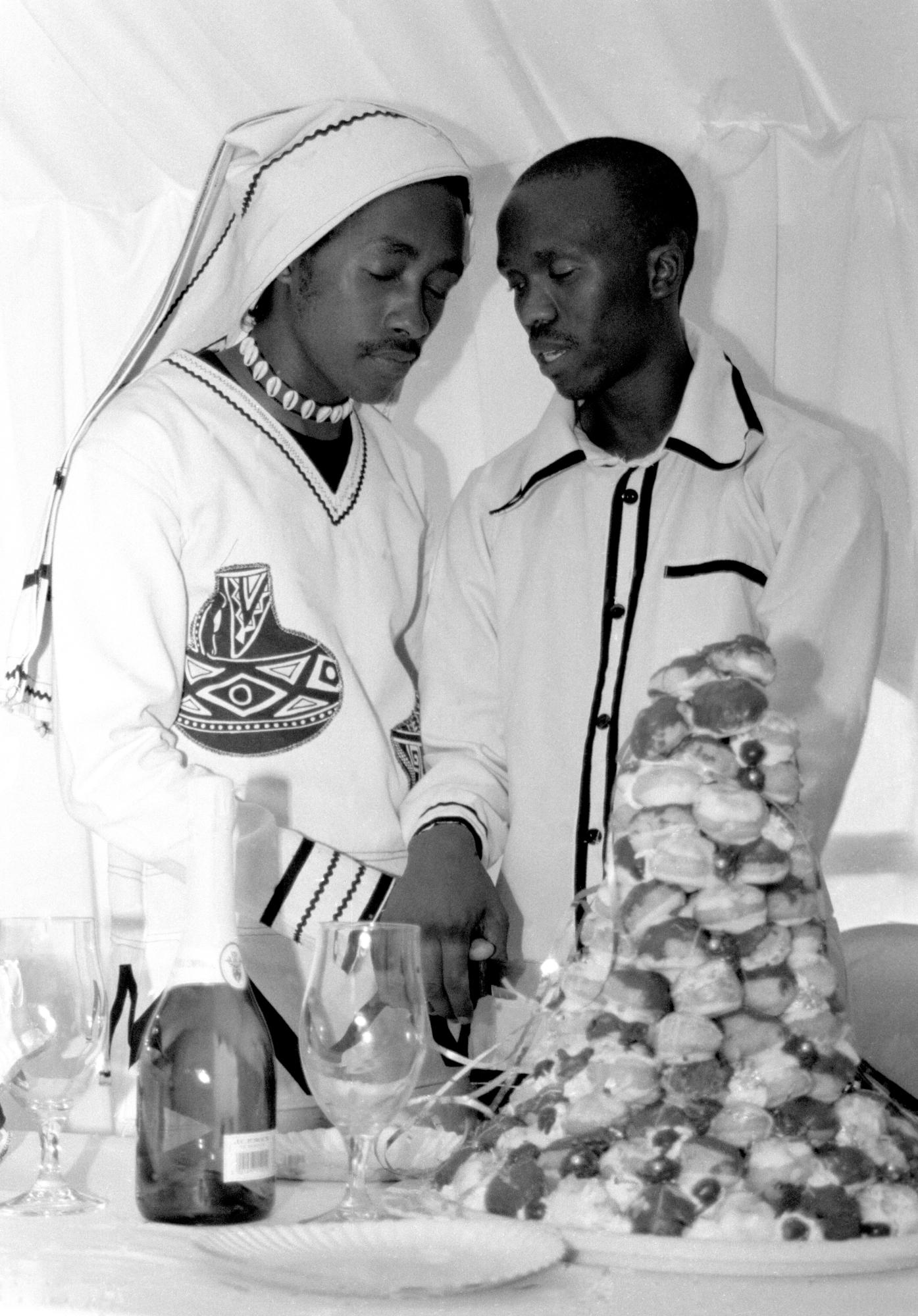 Also featured in the exhibition and continuing the themes of slow examinations and deep roots are Dana Lixenberg's Polaroids and and Dirk Kome's Vijf lange meden. The Beauty of the World so Heavy is open until September 4th.
Meanwhile, just a short walk further along the Keizersgracht at FOAM, Mous Lamrabat (Morocco, 1983) takes us on a neon-coloured adventure with his series Blessings from Mousaganistan. In this upbeat and bright exhibition by the self-taught photographer, pop culture iconography and consumer brands collide with heritage and landscape to create works that defy expectations and subvert assumptions. His work is exhilarating and at times a confronting fusion of his diasporic life, using beauty and humour to create powerful new narratives related to sensitive issues like racism, religion and women's rights. In Blessings from Mousganistan, the artist shares a message of love through a colourful and eclectic visual experience. The world of Mous Lamrabat is a place where life is at peace and people are loved, no matter where you are from or where you are going. By changing the shapes of well-known symbols and images, Lamrabat deconstructs the notion of 'normal'.
Blessings from Mousganistan is open until October 16th.