African photography is rarely exhibited in Japan. For the past ten years Kyotographie, the largest international photography festival in the archipelago, has been doing its best to reverse this underrepresentation and reveal the continent's talents in Japan.
For a month, until last weekend, Prince Gyasi's pictures flew over the heads of shoppers in an old-school shopping arcade in the centre of Kyoto, the former imperial capital of Japan. The young Ghanaian artist took the pictures at his local Jamestown market in Accra, staging them with props sent by Kyoto's local community of shop-owners. He used yukata (light kimonos), fans and promotional banners as accessories for some of his portraits, blending both universes and underlining their likeness. In Prince Gyasi's world Kyoto and Accra merge, reflecting the festival's topic this year, "ONE".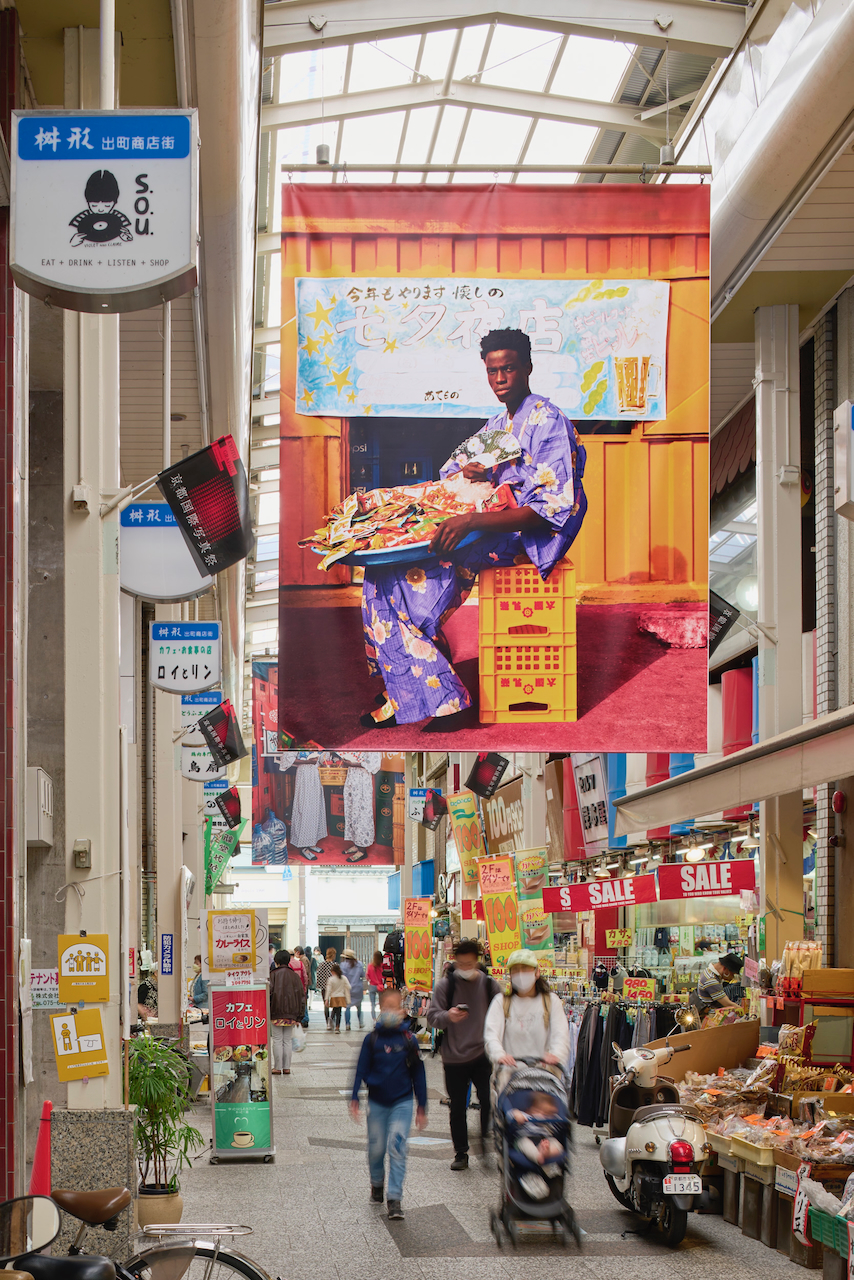 Lucille Reyboz: "Africa is far from here, but the country is late; African photography is booming and it is still hard to have access to it here".
A little deeper into the heart of the city, a beautifully preserved ancient merchant house also displays portraits, of female figures engaging in a dialogue with nature. These images are from Maïmouna Guerressi, an Italo-Senegalese photographer whose work questions roots, identity and borders. African artists have been part of the festival's program since its beginning ten years ago, and are exhibited alongside the medium's international stars (this year it was Irving Penn) and Japanese photographers. Artists from the continent have been exhibited almost every year, from Malik Sidibé, to whom the festival paid homage in its 2013 edition, to the Senegalese photographer Omar Victor Diop, who came to Kyoto in 2020, inaugurating the festival's residency program. However, Kyotographie is one of the few places to see African photography in Japan. "Africa is far from here", admits co-founder Lucille Reyboz, "but the country is late; African photography is booming and it is still hard to have access to it here".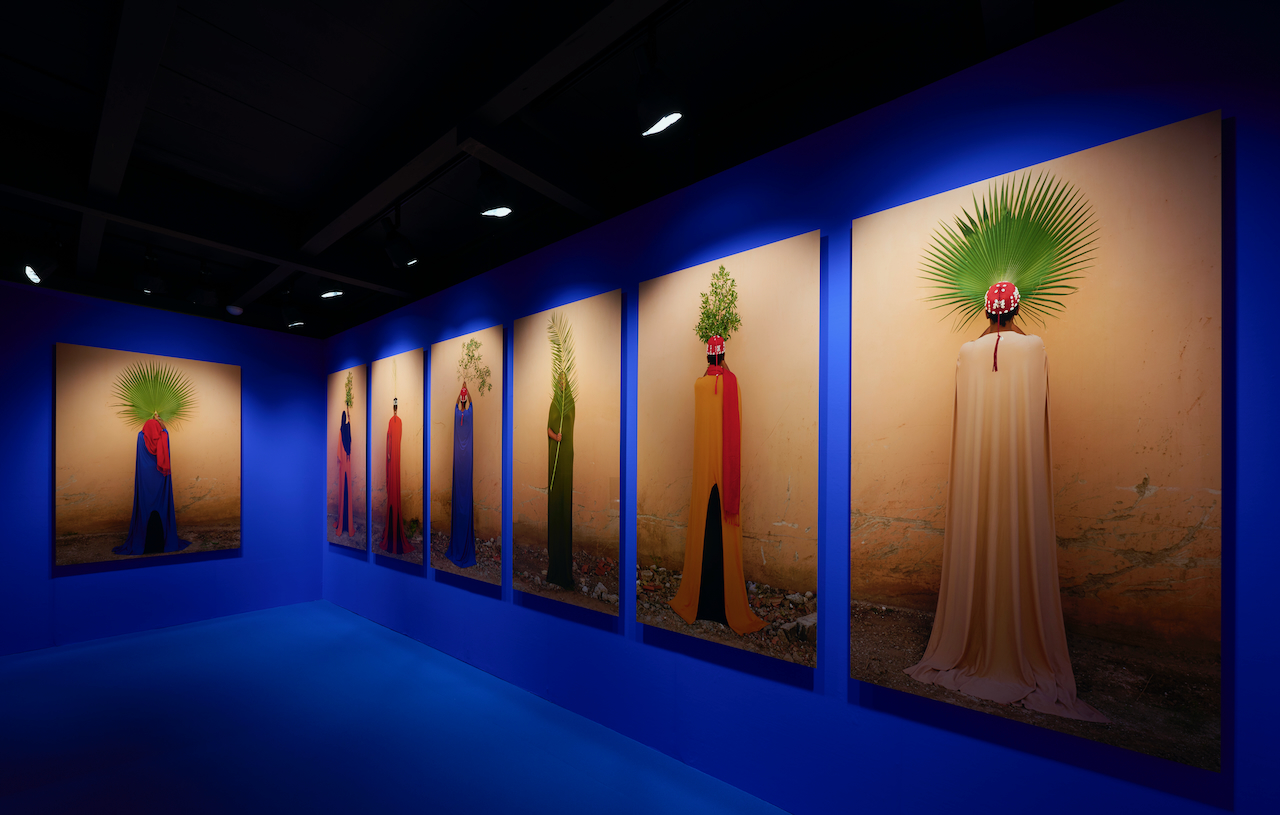 Kyotographie's involvement with African makers is intimately linked to its co-founder's personal story. During her childhood the French photographer spent several years in Mali and Senegal. "That was a real sensorial disruption", she says. She later decided to move to Bamako as a young photographer. There she met Salif Keita, and started photographing him. A trip with the musician introduced her to Japan in 1999, and a few years later she decided to make the country her new home. Noticing that at the time there was no major event dedicated to photography, she launched Kyotographie with Yusuke Nakanishi. Inspired by Les Rencontres d'Arles, perhaps France's most famous annual celebration of the art form, the international photography festival also offered her a way "to keep a link with Africa". Cultural connections between the African continent and Japan are surprisingly strong, she underlines. "There are a lot of cultural similarities: a ritualisation of things, a form of spirituality which is part of the daily life; some traditions that are ancestral but still very vivid both in Africa and Japan". Maïmouna Guerressi, who came to Kyoto for the first time this year, shares that feeling. "Each time I enter a traditional house, I feel an atmosphere that makes me think of Africa", she says. She also perceives links between her work and the philosophy of ikebana, the Japanese art of flower arrangement. "We share this same idea of balance, harmony".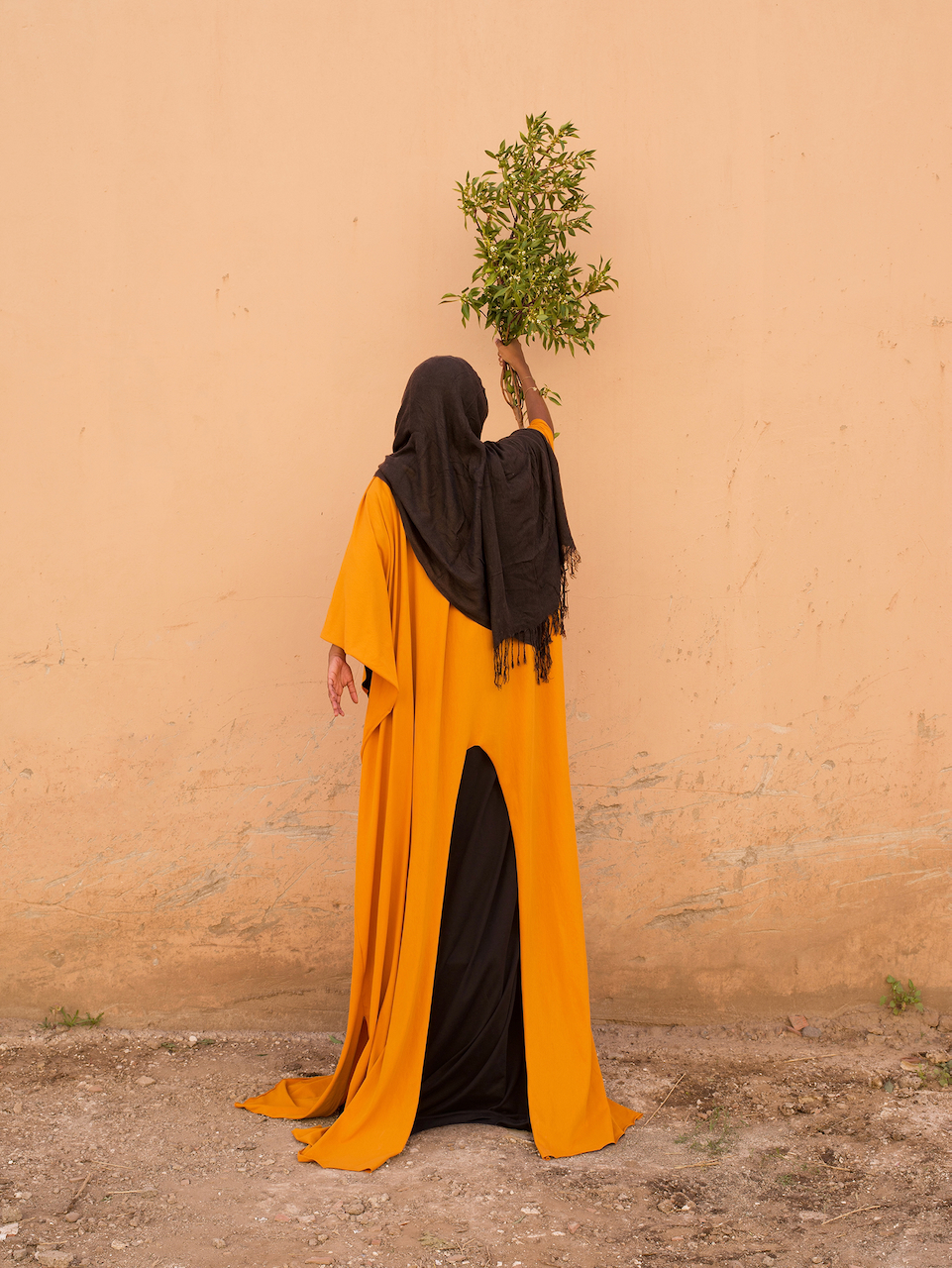 Convinced that photography has a social role to play, Kyotographie's co-founders want to contribute to changing perceptions of the continent and promoting another image of Africa. "In Japan, there are still a lot of stereotypes and misconceptions", says Lucille Reyboz, pointing out as a counter-example Prince Gyasi's photos. "He breaks many prejudices about African youth and gives another reading of the continent". Using his smartphone, the Ghanaian artist captures the resiliency and strength of his hometown and its people and overcoming elitism. "People are usually surprised when they find out that I use my phone to create my artworks, but for me, it's about using whatever you have to empower creativity in this world", he says in a short video displayed at a gallery which showed his work during the festival. "I'm not going to let people tell our story for us, I'm going to tell our story myself!"
Prince Gyasi: "I'm not going to let people tell our story for us, I'm going to tell our story myself!"
While Kyotographie is paving the way for better access to African photography in Japan, a lot remains to be done, says Reyboz. "It takes time; the last big project about African contemporary art in Japan, Africa Remix, was in 2006". Photography is confronted by a paradox, explains Pauline Vermare, a historian and specialist in Japanese photography. "Photography has a very important place in Japan- it is a medium that has been used for a very long time, by many people. But it is less respected as an art form than it is in Europe or America, and less promoted by the institutions". Is this perhaps because photography offers a critical view on society, or is used as a personal diary? Or is it because photography has historically been seen more as a technique than an art, particularly in a country where amateur photography was democratised very early? "Things are beginning to change", observes Vermare, noting Kyotographie's role. "By exhibiting pictures within the city, in the streets, Kyotographie gives a voice to photographers and, thanks to the reputation it has acquired, it has become a springboard for the artists displayed". However for the medium to truly find its place as an art form local institutions still need to get to grips with it, Vermare believes: "Local centres would need to be created in order to generate some movement; photography as an artistic medium remains a niche market in Japan, and has few Japanese collectors."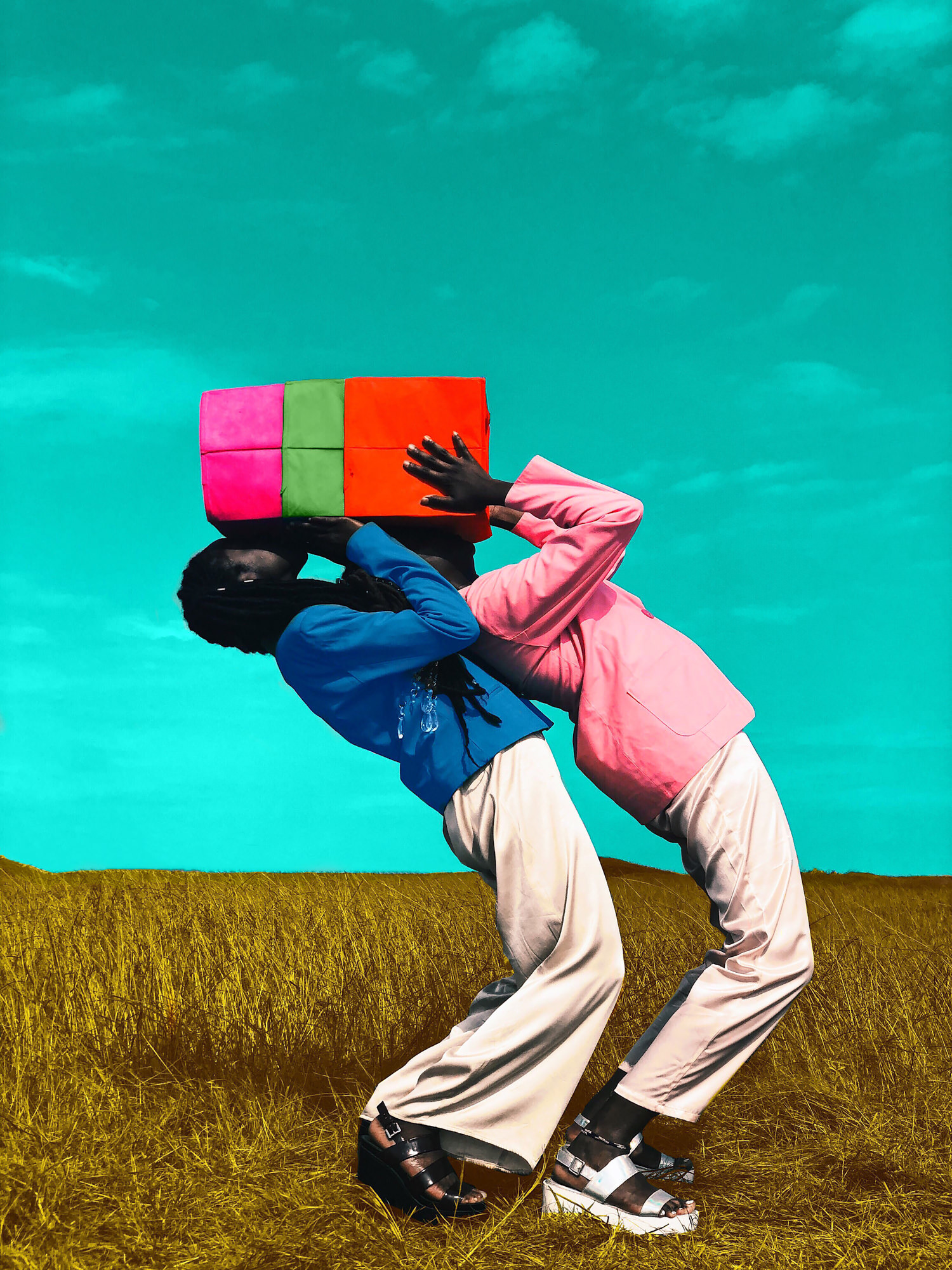 Aimie Eliot is an independent journalist currently based in Japan, covering cultural, environmental and social topics. She previously worked in Germany and Eastern Africa (Ethiopia and Uganda) as a correspondent for French and German medias.