"It can be very traumatic, very painful, to leave your home," said Nigerian writer Helon Habila, in a conversation around his new novel, Travellers, at last month's Ake Festival in Lagos. The first time he left home, it was to England, specifically the city of Norwich. Language was a barrier, given the regional accent in the city, located some 160 kilometres from multicultural London. "I wouldn't even understand what they were saying. I was like, 'Are you speaking English?'" He was similarly unimpressed with the food. Moving to the United States of America later, Habila found himself unable to write for about five years.
Then he got a commission from a UK-based film company; they wanted him to write a film script about Nigeria's Niger Delta region. "They were focused more on the violence, the kidnapping and the topical issues." He wrote the script, but not without artistic differences. "I'm not joking. When they wrote to me, the subject was always 'Blood Oil'. They wanted some Blood Diamond (narrative) where some American comes and saves Africans, and I didn't see it that way." He would write to them with the header, 'The River' – but they always replied with 'Blood Oil'. The experience led him to write the novel, Oil on Water – to treat the Niger Delta story with the nuance and complexity he felt it deserved.
"They wanted some Blood Diamond where some American comes and saves Africans. I didn't see it that way."
Travellers came out of a year-long DAAD Fellowship in Berlin in 2013 – the same time as the deaths of over 300 African migrants whose boat capsized off the coast of Lampedusa, Italy. A German newspaper asked the author to write an essay on the tragedy, from an African perspective, which he did. But then he found he couldn't turn his gaze away from the subject. 
"Basically, people who are migrants, they are just statistics. And so I thought maybe if I talk to these people, from the stories that they're telling me, maybe I'll be able to show them in their totality as human beings, not just as migrants. And that's really how the book started," he explained. "To be a refugee, it dehumanises you. So, the way you can bring back somebody's humanity – one of the best ways I know of – is through stories. That is why stories have such currency."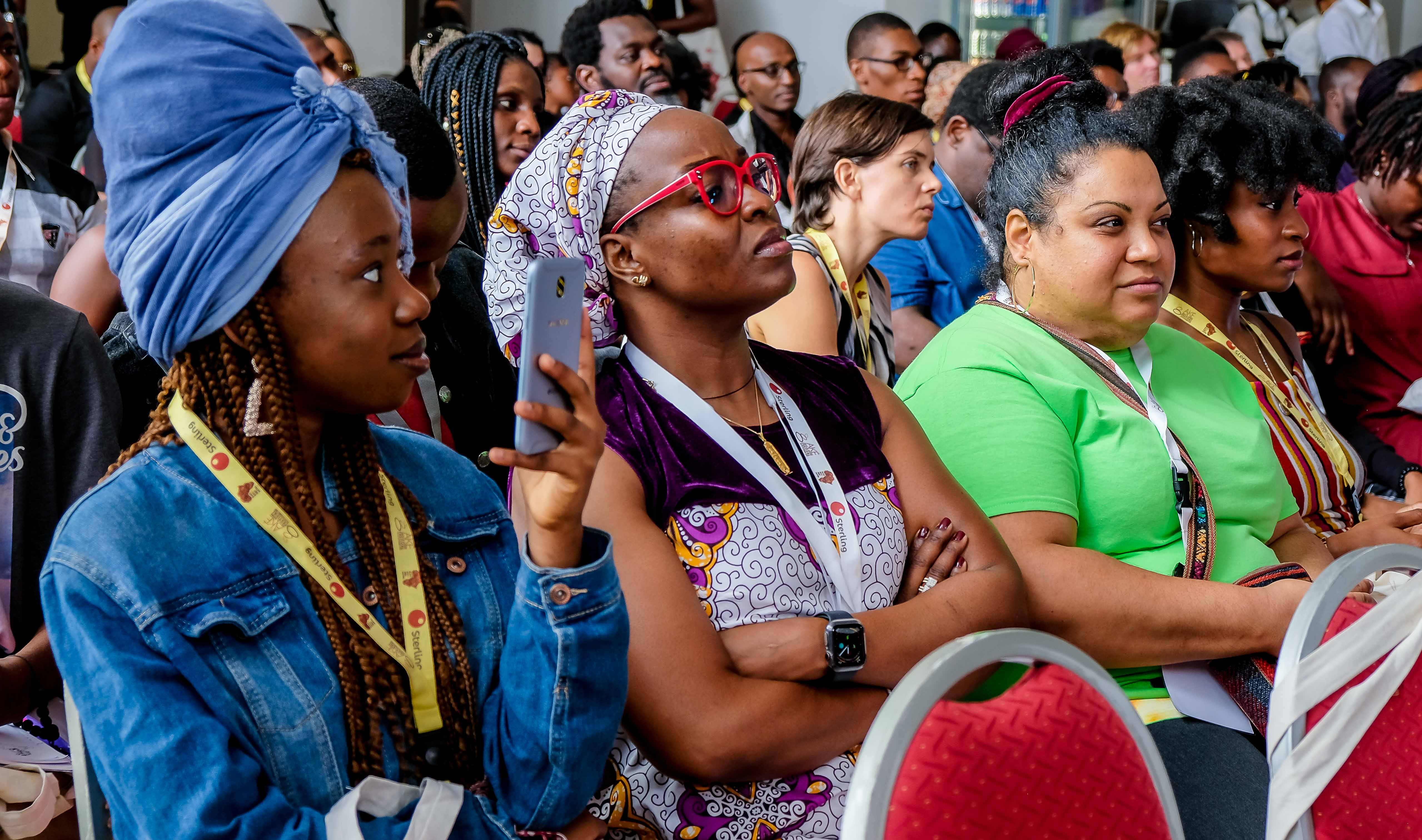 The universality of the book's title was a deliberate choice. "I didn't call it The Refugees or Migrants because I know there is so much politics, and these words have become over-politicised and sometimes are used in a pejorative sense to reduce people to one category, which is the whole politics of travel," Habila told the festival audience. "A black person travelling is not the same as a white person travelling. Sometimes the passport you hold sort of determines your humanity. So, I wanted to represent the totality of the travel experience. We travel for different reasons, and we all have to travel eventually."
He noted that colonial explorers' adventures were about travel, albeit of the more privileged and accepted variety. "When the Greeks in The Iliad set out to conquer Troy - they're heroes, we celebrate them. When the [colonialists] came to Africa, they came to explore and to conquer – they're heroes. But when we go [to the West] - we're migrants, we're refugees. The politics of travel."
Travel is a perfect metaphor for the human condition, Habila observed, adding that all foundational literatures of the world focus on some aspect of travel. Travellers is his fifth book, and deploys literary references to illuminate the subject matter, including Matthew Arnold's poem, On Dover Beach. Another standout reference is T.S. Elliot's The Burial of the Dead, which itself alludes to Dante's Inferno – Habila's way of hinting at the enormity of the human carnage of migrant deaths. "I was just thinking of the bodies in the Mediterranean - 'how much death has undone'. You just don't know the number. Just like, countless, countless bodies."
Helon Habila's books include the novels, Waiting for an Angel and Measuring Time; as well as a work of nonfiction, The Chibok Girls. Travellers is published in Nigeria by Ouida Books. 
Molara Wood is a journalist, essayist, editor and critic based in Lagos and Abuja. She is the author of Indigo, a collection of short stories.