The Aké Art and Book Festival put the perspectives of female filmmakers centre stage at its seventh edition held last month in Lagos, Nigeria, giving insight into the experiences of women in film in Africa and the Diaspora. Speaking on the panel titled, 'Roots and Representation: Black Women in Film' were: US-based Adepero Oduye, Nollywood star Dakore Akande, and director Nadine Ibrahim. 
It's all about female leads for Ibrahim, whose short film, Through Her Eyes, explores the impact of terrorism on a young Nigerian girl. The director moved back to Nigeria some years ago, at a time when the Boko Haram insurgency was all over the news. She became concerned, because: "Nobody was talking about who was doing the suicide bombings; it was just Boko Haram. Nobody was saying, oh wait, is it the children? Is it the girls? And I think about 70 or 80 per cent of the suicide bombings were done by young children and they were by the girls. So, for me, it was interesting to flip the story around and give a different perspective."
She loves shattering stereotypes, not least the expectation of some that she should stick to telling northern stories simply because she is from the north of the country. The main character of her short film, Tolu, is from the south-west and was intended to be male. "I couldn't find an actor to portray this little boy; and I was talking to my little brother, and he was like, 'Why a boy, why not a girl?' It changed the whole dynamic of the story. Why can't it be a girl?"
For Akande, "Representation matters because we are very complex and I feel like there's always this expectation that [women] are the witch, the whore or the saint. We have so much going on inside of us and I think we need to see more of that in film because it represents us. It shows that we matter. It shows that our stories matter. It's very important for everyone to feel that they can see themselves." The actress had dreadlocks when she first burst onto the scene, and consequently found herself cast as the wild thing in several films. "Having dreadlocks in Nollywood in the early 2000s was powerful in retrospect," she reflected. "We now have a natural hair movement. It's important to see those things and see women being strong and speaking truth to power. I am glad to see Nollywood evolve in terms of women we're seeing on screen."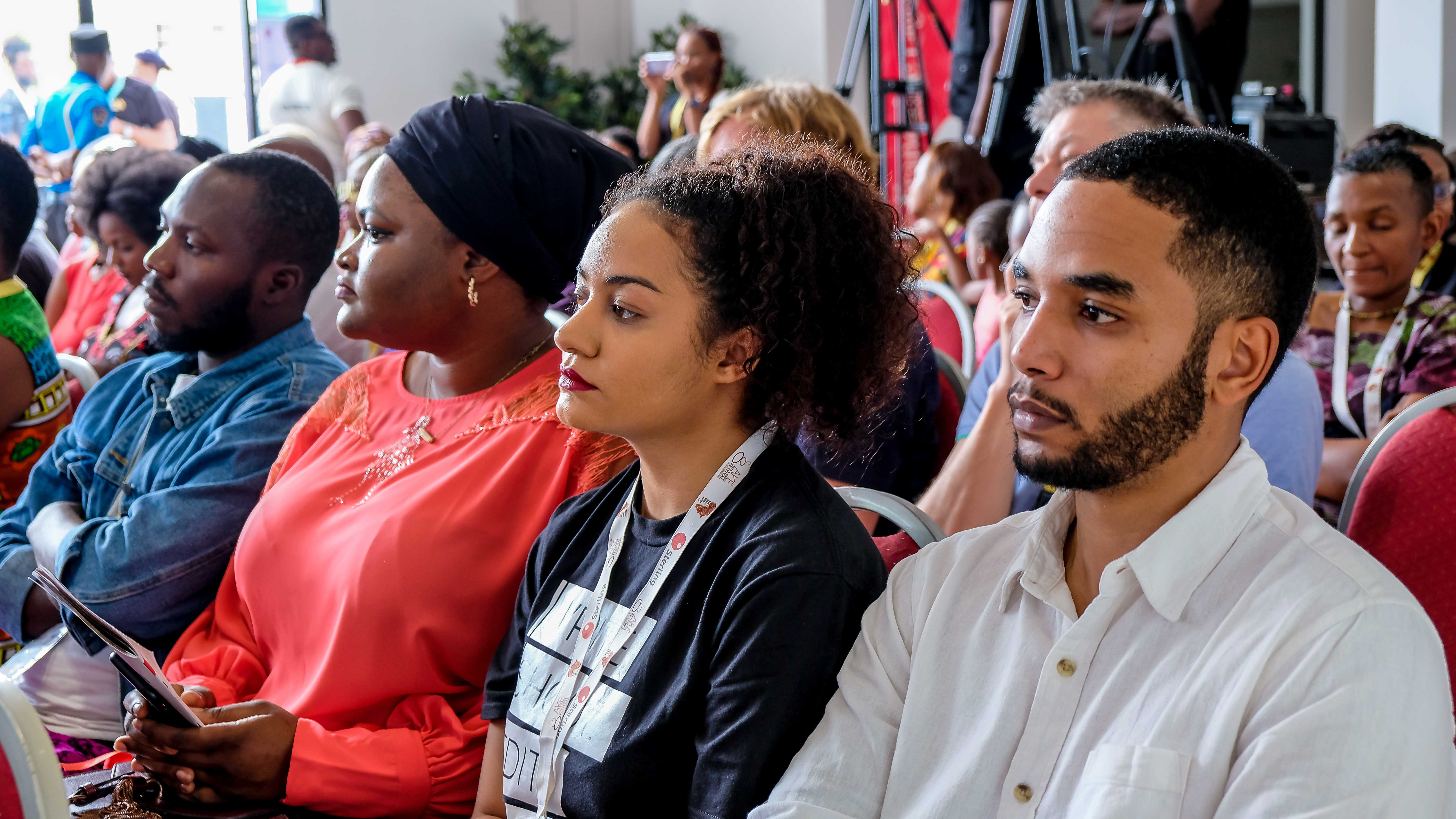 Oduye's short film, To Be Free, is about the life of singer Nina Simone, and was screened as part of the Ake Festival programme. "For me, To Be Free was really about, what does it mean to be free in a black body?" said Oduye. In March, she participated in a conversation as part of the Black Women Directors Workshop organised by the New Negress Film Society and held at the MOMA in New York. The objective had been "to talk about what we wanted to build," but it proved a difficult task. "We couldn't talk of building because we had all of these experiences, like PTSD, that we wanted to burn off," she recalled. "It was a combination of being in America, Hollywood, and being in an industry run by men."
Oduye said film roles and scripts had been "very limiting" in the past. "You're either playing a crackhead or an urban mother. Depending how you look, that kind of puts you in certain boxes. If you had natural hair, that meant one thing. When you're coming against those things, it's hard to be seen for a wide range of things. Particularly as a black woman, it had been a very limiting box, which can be very challenging and very frustrating."
She painted a more positive picture of the present, noting that, "There are so many examples of people who have just stuck to the building, creating the stories that are important to them. African Americans, Africans in the Diaspora - people are able to tell their stories and now we're living in a world where people don't have to wait." One such story is Pariah, the film in which Oduye got her breakout role. "These filmmakers were so focused and committed to their perspectives. They were relentless and they didn't try to conform themselves. We're seeing a lot more of that."
On the way forward, she said, "I choose not to focus on the challenges. I want us to be in the room and I want us to focus on what we want to build."
Ibrahim's short film, Marked, was also screened during the festival. "I am telling stories that matter to me, whether it's my own opinion or things I am seeing in society. I use film as a way to speak up about things that I see but I'm not bold enough to take the mic and say," she said.
Akande also stressed the need for women filmmakers to stay engaged, saying, "I think it's important to just state your opinion, just take up space in the room and say: this is the way I see the world."
Molara Wood is a journalist, essayist, editor and critic based in Lagos and Abuja. She is the author of Indigo, a collection of short stories.